Privacy Policy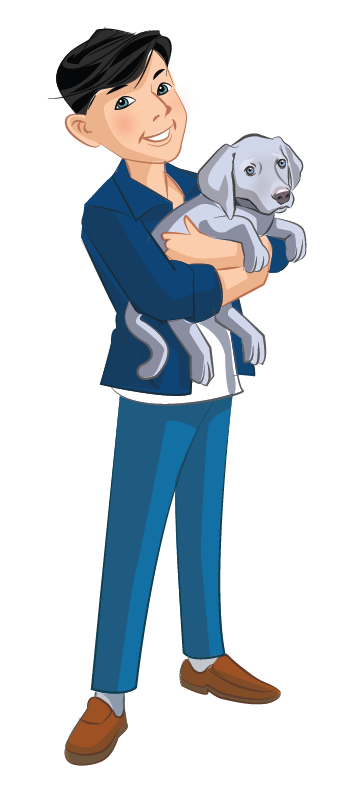 Privacy Policy
Privacy Policy For Families Visiting My Place With Jesus
My Place With Jesus is a ministry of It Is Written. My Place With Jesus and It Is Written are committed to protecting the privacy and security of our online visitors, and have taken every known precaution to make My Place With Jesus a safe place for your child to visit. This Privacy Policy describes how we use, share, and protect information that we collect from your child.
Collection and Use of Information
We will NEVER ask for your child's real name, or personal information such as address or telephone number over the internet. We will not knowingly collect personally identifiable information from children without prior verifiable consent from a parent.
We may use cookies to personalize your child's user experience. A cookie is a small text file that is placed on your hard disk by a web page server. Cookies cannot be used to run programs or deliver viruses to your computer. Cookies are uniquely assigned to you, and can only be read by a web server in the domain that issued the cookie to you. You have the ability to accept or decline cookies. Most web browsers automatically accept cookies, but you can usually modify your browser settings to decline cookies; however, disabling cookies may disable some of the functionality on our website.
When your child visits our website, we may track information necessary to administer the site and analyze its usage. Examples of information we may track include:
Your child's internet protocol (IP) address
The kind of browser or computer your child is using
The number of links your child clicks within the site
Date and time of your child's visit
Name of your internet service provider
Web page your child linked to our site from
Pages your child viewed on our site
We will not provide chat rooms or message boards for its users. We will not knowingly provide any way for users to publicly post any personally identifiable information. We will not knowingly provide direct links to websites that are not suitable for children. We do not knowingly provide any personal information to third parties.
Any services or offerings with links on My Place With Jesus have their own privacy statements and we are not responsible for content or practices on those sites.
When a child joins My Place With Jesus, an email address is requested. This address is used to communicate news about the Club, to contact Challenge winners, and to answer questions submitted by the child in the Q&A area of the club. We encourage parents to use a shared email address, and to read all communications.
Members of the My Place With Jesus Club may enter quarterly Challenge Contests. The child will be asked to send in their name and address to My Place With Jesus to enter the contest.
We will never ask a child to disclose any more information than is necessary to participate in any given activity. Information will not be gathered over the internet, and will not knowingly be distributed to any outside party. Challenge winners will be identified by only their first name in communications and only with prior verifiable parental consent.
Parental Rights
We endeavor to obtain a parent's consent before collecting personal information from children. Parents may contact us to request a copy of any information we have collected from their child either intentionally or inadvertently over the internet. If requested, we will delete any information collected, and will cease to collect any further information. Please direct any requests to Melissa Bradshaw. Melissa is the controller and owner of any data collected through My Place With Jesus. She may be reached at:
Attn: Melissa Bradshaw
It Is Written
P.O. Box 6
Chattanooga, TN 37401
423-362-5800