Click on picture to watch video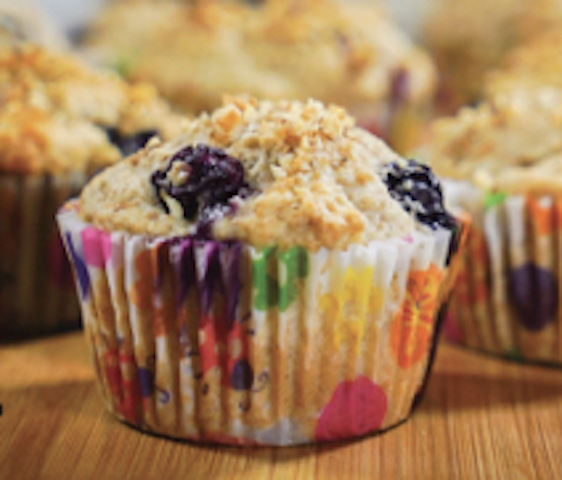 Dry ingredients 
1 cup unbleached all-purpose flour
1 cup whole wheat flour
1 TBS aluminum-free baking powder
1/3 cup sugar or sweetener of your choice.
1 cup fresh blueberries
Liquid ingredients
1 ¼ cup water
1/3 cup oil
½ tsp salt
½ tsp vanilla
Instructions
*Preheat oven to 400F.
*Prepare muffin tins – spray tins with cooking spray or add muffin liners
*In a medium-sized mixing bowl, combine the flours, baking powder, and sugar, then stir with a whisk.
*Stir the fresh blueberries into the flour mixture. (If using frozen berries, add after dry and liquid ingredients have been mixed)
*In a separate bowl combine the water, oil, salt, and vanilla.
*Add the liquid ingredients and stir well.
*Spoon mixture into a standard-sized muffin tin and sprinkle with ground walnuts.
*Bake for 23 minutes.